Maryam N.
Nina, you have been absolutely phenomenal every step of the way. Ever since the first day I messaged you asking you for information, you have blown me away with your passion, enthusiasm, and professionalism. You not only take amazing photos that anyone with eyes and a brain can see, but you also take the time to get to know your clients and form friendships with them which greatly differentiates you from other photographers I have talked to. I don't just see you as a vendor on my wedding day, I consider you a friend.
For anyone visiting Nina's page and considering hiring her as your photographer, I cannot recommend her enough. She is quick to respond, extremely personable, and has and will go above and beyond to make your experience with her perfect. She has certainly done that for my fiance and I.
I'm totally serious when I say that Nina is a super woman. Not only has she been extremely busy with running a business 24/7 and raising her first baby, but she still puts 100% (I swear this girl operates at 500% capacity at all times) into making her photos perfect and making her clients feel completely at ease. I don't have a single doubt in my mind that I made the right choice hiring you as my photographer. Mike and I thrilled with your work. Thank you for being awesome! I will recommend you to any future brides that come my way
Katie & Miguel
Besides the man I chose to marry, Nina was the best decision I made about my wedding day. She was so easy to be around and my whole family fell in love with her. The few pictures I've seen already are unbelievable and have taken my breath away. She was so considerate about capturing the moments i cared most about. I consider us so lucky to have found Nina and for her to have been there to be a part of our special day. I also consider myself lucky enough to now consider her my friend :)

Rating |Five out of five stars|
Michelle & Pat
Nina you were our best wedding decision! As a bride there are so many different things you must choose to ensure your day goes as planned. I had always loved the romance and lighting of your photography. We picked you almost a year before the wedding and then you wait for the day to come. The pictures you came up with, your vintage style. I felt we had the exact same style and ill never forget you saying to me can your niece put on her flower girl dress and look up at yours, took my breath away! So excited to see all my pictures and thank you for taking the pictures that will mean the world to us forever. And when god willing I get pregnant your my lady! Xo nina I loved everything about that day! And you made it that way with your easy going charm! Thank you
Pat and Michelle Gunther

Rating |Five out of five stars|
Shelly & Mitch
Nina was phenomenal to work with from booking her to all three photoshoots (boudoir, engagement and Wedding day) Fun to work with and has that eye for special shots. I would 100% recommend her for your photographer needs! Nina we look forward to hiring you again in the future! XOXO Cannot wait to see the rest of our photos!

Rating |Five out of five stars|
Alicia & Tristan
Our decision to bring Nina with us to our wedding in Hawaii was by far the BEST decision we made as far as our wedding went. She is hands down the best photographer I have ever worked with. All our guests were raving about how fantastic she was and she was so professional! On top if that her eye for photography is perfect. Her attention to detail and artistic ideas are amazing. She creates art work! I will use her again and again and again! High recommend!!!!

Rating |Five out of five stars|
Brittany R.
By far the best photographer I have ever come across. She is so sweet and comforting. She made me feel comfortable in front of the camera.. which is no easy task! Her talent is unparalleled. I would absolutely recommend her to anyone regardless of the type of shoot you are looking for!

Rating |Five out of five stars|
Chelsea A.
If I could give her six stars I would!! Amazing work so talented and beyond creative ... Went the extra mile for two very special kids having there " top secret teddy bear picnic " great with kids made it easy and fun to have this shoot taken!! Recommend her to everyone and anyone for sure! Xo we will be using
Her for sure in future!

Rating |Five out of five stars|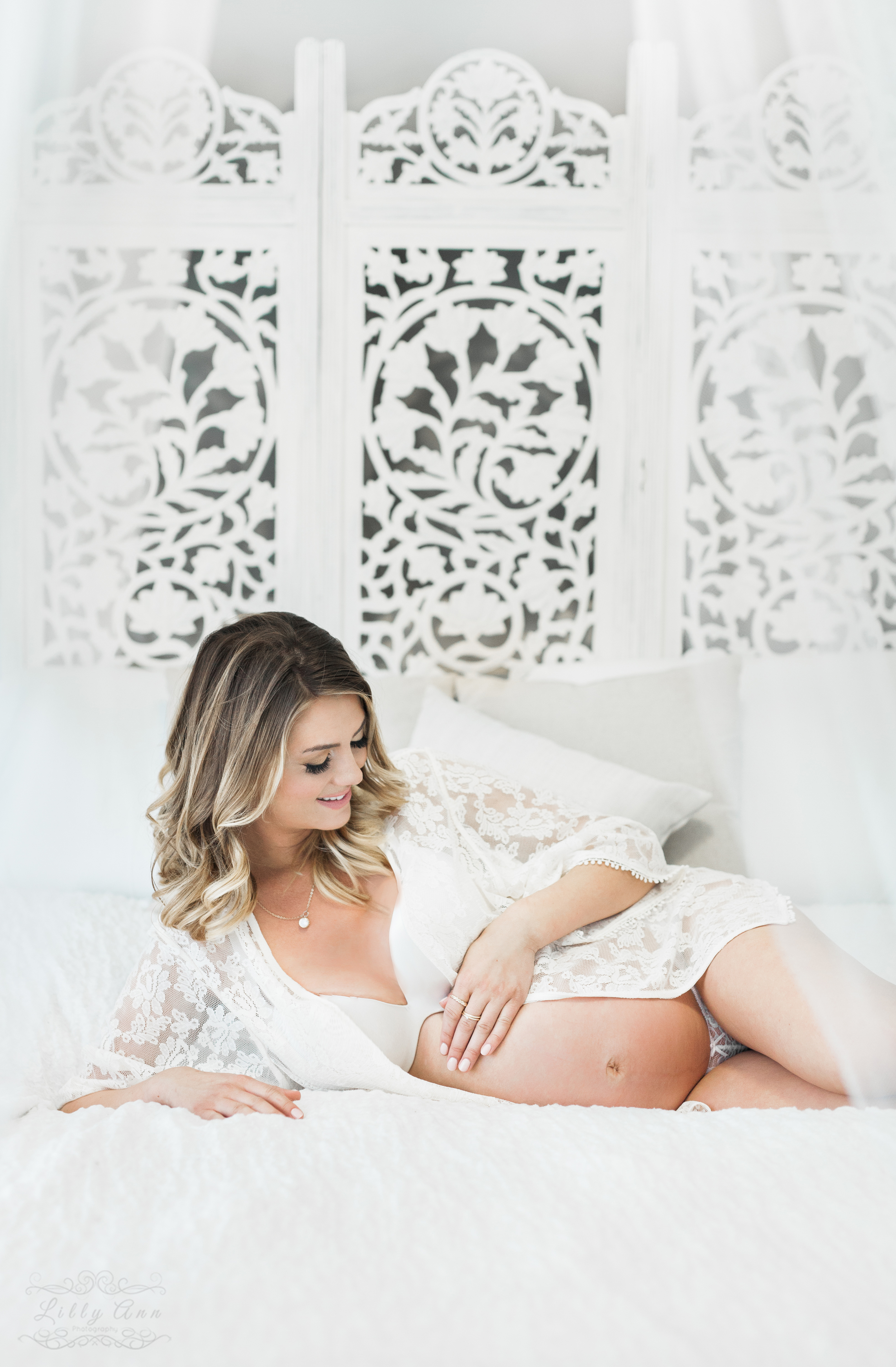 Leah C.
Flew her out to Utah to take my daughters wedding photos. Worth every cent!!! We have nothing but positive comments about her photos and how talented she is.
Highly recommend Lilly Ann Photography for any of those special moments you want to capture!

Rating |Five out of five stars|
Kalyn J.
I had the most pleasurable and comfortable experience doing a boudoir shoot with Lilly Ann Photography recently.
I felt that Nina was not only professional about her work, she made me relaxed and guided me through the entire shoot without a single moment of hesitation or awkwardness.
I will be using her again in the future, and would highly recommend her as a photographer !
Thanks again Nina, XoXo !

Rating |Five out of five stars|
Bobbi P.
I'm not the most confident person when it comes to my body but Lilly Ann Photography made me comfortable in the knowledge that I am beautiful. I'm so glad that I did this shoot definitely one if the best experiences I've had! Thank you Lilly Ann photography I've never felt so sexy!

Rating |Five out of five stars|
Alana H.
So happy with my first shoot I returned a year later and would advise other ladies to use the recommended make up artist as it completes the pictures :D such a great time! Could be more happy and thankful.

Rating |Five out of five stars|
Abby & Brad
Nina was incredible to work with. Her upbeat and positive attitude made our shoot very enjoyable! I loved ALL of our engagement photos and we wouldnt have anyone else capture our wedding day but Nina!

Rating |Five out of five stars|
Yuri & John
Awesome photos and awesome photographer!!! You did such a fantastic job and helped me keeping this memory forever!

Rating |Five out of five stars|
Hayley A.
Really looking forward to doing my maternity shoot with this girl right here! She has a way of putting an original, creative spin on the most regular mundane scenes - she's an artist. I worked with her once, and can't wait to do it again! ♥ xo

Rating |Five out of five stars|
Lindsay W.
Nina is seriously amazing she has done my wedding , maternaty , newborn , boudoir and just random pictures of my little girls. Love all my shoots she is very creative and makes you feel very comfortable would recommend her to everyone :)

Rating |Five out of five stars|
Alicia & Andrew
Nina!!! She is the most sweetest and greatest photographer!!!! I've truly loved the teaser pics so far!!! Thanks for the wonderful work Nina!! :D

Rating |Five out of five stars|
Molly C.
Love this gal! She is so sweet, and is the most artistic photographer I know!

Rating |Five out of five stars|